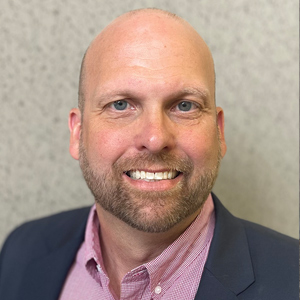 Bio
TJ joined Microsize in 2022 as CEO to lead the company into the next phase of growth. TJ brings 25 years of experience in the pharmaceutical market, most uniquely as a former owner and executive leader of Powdersize, Inc; the original and first CMO focused on pharmaceutical micronization in the US. TJ led both the business development efforts and oversaw the site quality team during his tenure culminating in the acquisition of the company by Capsugel in 2015 and the integration into Lonza 2017.
Bio
Derek Hennecke is a pharmaceutical manufacturing executive with over 25 years of international biotechnology experience as a scientist, executive, investor, and advisor. He is a founder and CEO of Xcelience, a formulation and clinical manufacturing contract research company in Tampa Florida later sold to Capsugel. Previously, he was a Vice-president and General Manager at MDS Pharma Sciences overseeing biopharmaceuticals, formulation development, and manufacturing. Prior to MDS, Derek worked at DSM in API new business development and manufacturing and later developed international joint ventures across Europe, Egypt, Mexico, Canada, and the USA.
Bio
Bill has over 40 years of experience in the pharmaceutical services industry. He served as the Chief Executive Officer of PCI Pharma Services, a leader in the pharma CDMO industry from 2012 to 2018 and then as Executive Chairman from 2018 to 2020. Bill is currently Chairman of the Board of CSafe Global, the dominant provider of cold chain shipping solutions for the Bio/Pharma industry. He serves as a director on the boards of Adare Pharma Solutions and Experic Services, and is also an advisor to Inceptor Bio.
Bio
Matt is a pharmaceutical executive with more than 20 years of experience in drug delivery and drug development. He was the founder of iCeutica and co-inventor of the SoluMatrix nano-milling as well as the Xceler8 co-milling platforms and has taken 4 products with novel particle size technology through FDA approval and launch. Matt is also a founder and board director of Botanix Pharmaceuticals, Orthocell, Mirata Therapeutics and Respirion.